Mam Tor and the Great Ridge
Google Maps
Open Source Maps
| Statistics | |
| --- | --- |
| Start: Hope | Distance: 8.5 miles (13.6 km) |
| Grid Ref: SK171839 | Time: 4-5 hours |
| Climbing: 505 metres | Rating: Moderate |
Ordnance Survey Explorer Map (1:25,000)
Summary: Probably the most popular walk in the Peak District. This route from Hope takes us to the neighbouring village of Castleton and then onto the Limestone Way via Cave Dale. After leaving the Limestone Way at Old Moor the path turns north towards Mam Tor. After climbing the very popular hill the walk continues along the super and appropraitely named Great Ridge which overlooks the Hope valley. After two miles along the ridge drop back into the valley and return to Hope.
---
The Walk: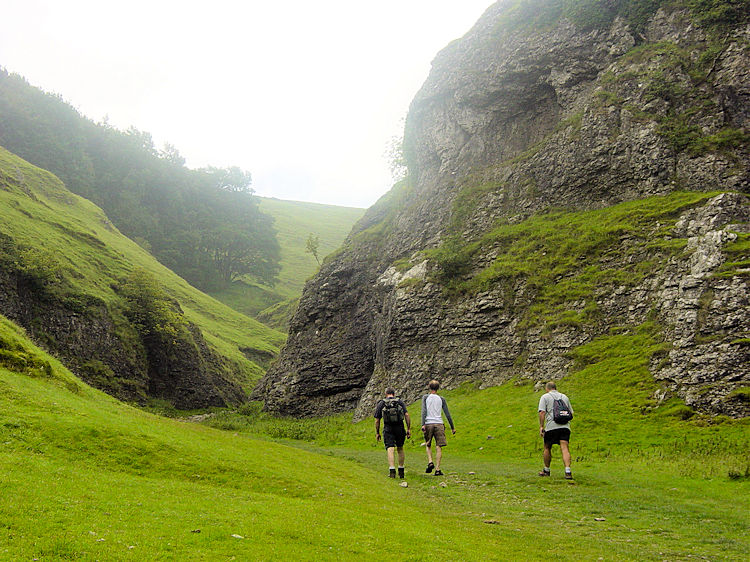 Walking through Cave Dale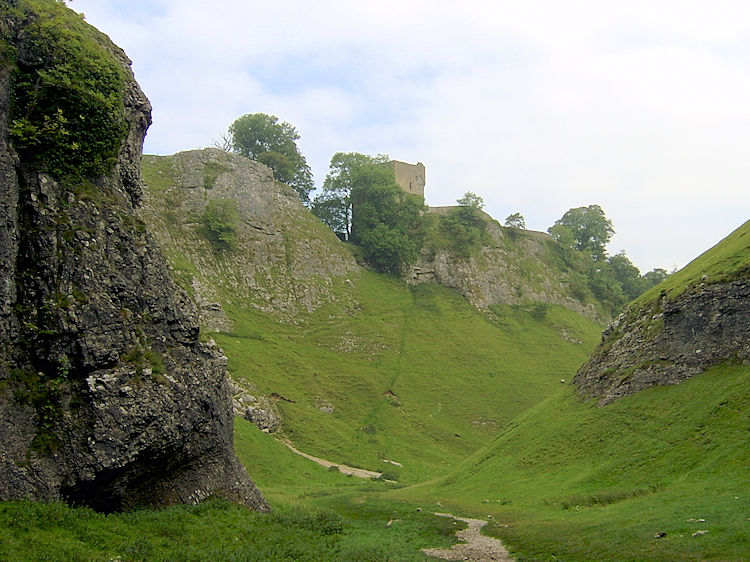 Peveril Castle overlooks Cave Dale
The spectacular September weather continued into our third day in the Peak District. And today was the hottest of them all, warm even at 9.00am as we set off for the drive from Buxton to Hope. Today's walk was one of the Peak Districts most popular walks in the Hope valley, probably the most popular area of the National Park. Hope and it's neighbouring village of Castleton are always busy in summer, more so when the weather is as good as it was today. We expected crowds. We set off walking from Hope and as we walked over to Castleton the sound of cars was constant as they filled the valley roads. Fortunately for our aching ears we left the noise of traffic after Castleton by following the path which led past Peveril Castle and through Cave Dale. Beyond the narrowest part of Cave Dale we began ascending to the Limestone Way by way of Old Moor.