After donning the boots we left Falmouth, or at least walked around it trying find a road to Mawnan Smith. Steve barged a shopper out of his way in the high street. Eventually, as the rain started we left Falmouth behind and for the next two hours walked the roads with Cornish signposts that mocked us to Mawnan. Mileposts did not change their reflection of distance despite us walking for some time between them, and the rain came down. At least I was stronger and walked with some purpose for the first time since the Looe leg. These boots were working. The boys stopped for a break and I marched on to Mawnan. A post said 1.5 miles so I put my head down for 2,000 paces. I trudged them out and looked up to view the village. No way, a corner, a straight, a corner, a corner, a straight, Cornish plonkers! And then just as I began to doubt the road I was on I spotted a sign, Mawnan bloody Smith, yippee. I walked to the local Spar shop, bought a Lucozade, watched the shop close (it was gone 5.30pm now) and then sat on a wet bench, I didn't care. I waited on the bench to see Steve and Dave, the bedraggled pair walk in.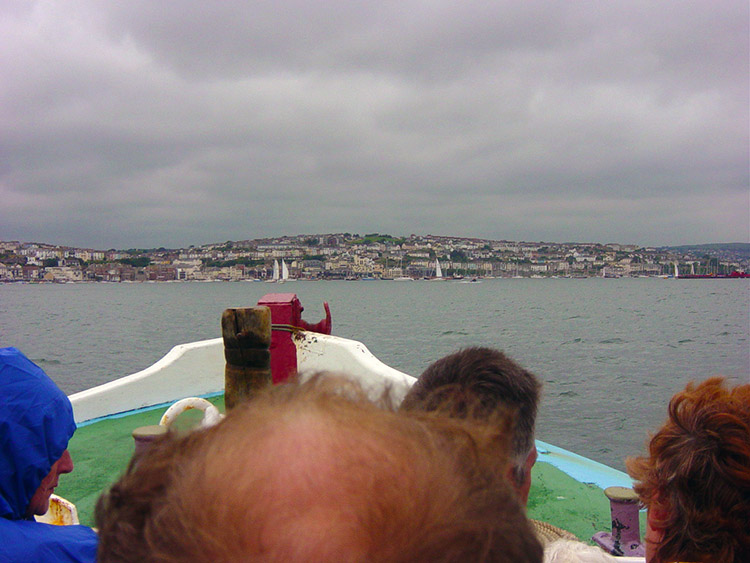 Ferry crossing from St Mawes to Falmouth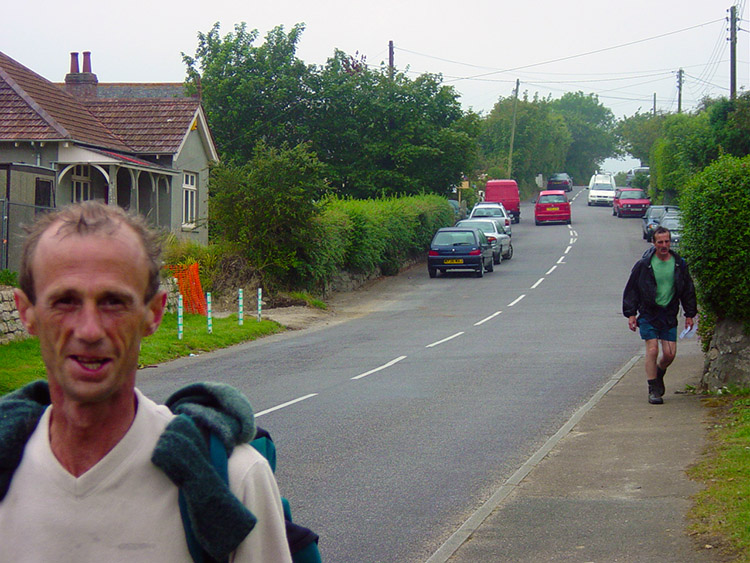 Walking into Mawnan Smith
What a bummer of a walk it was from Falmouth. We got to the digs, why is it the last house in the village? Knocked on the door, guy opened the door and winked, Steve missed his gesture. "No booking here" he said, "You're joking" gasped Steve. He was joking and then we were in. I squeezed out more pus from my ailing feet before we went out to the only pub in the village. We had a laugh, got merry, went back to our digs, witnessed a torrential storm, fell asleep no problem. We all had a good nights sleep this time despite the storms outside.